Welcome to HMTTI
Haladhar Mahato Teachers' Training College
About HMTTI College
The
Haladhar Mahato Teachers' Training Institute
was established on 5
rd
July 2010 by Deoli Babu Jagjivan Ram Vidyapith Samiti(Reg No:S/1L/42727) in recognition of the sacred memory of late Haladhar Mahato (1900-1968), a Social reformer and protagonist of education. It came into existence from the academic session 2010-2011. It is recognized by the
National Council for Teacher Education
(N.C.T.E), New Delhi,
–
''
a statutory body, established by
Government of India Affiliated to The West Bengal University of Teachers' Training Education Planning and Administration & West Bengal Board of Primary Education.
The Govt. of West Bengal has also extended their permission in support of this institution. Within a short of time, this institution has owned its mark in the field of Teacher Education by imparting the right type of training to the student-teachers with the objective of marking them value-oriented and prospective teachers of the state and the country as well. At present, this college is having affiliation with
2 unit(100 intake)in B.Ed.(Bengali)
Today it is imparting an all-round development in an atmosphere of serene peace, discipline and moral purity, encouraging the learners to be effective and true teachers in the future . The college dreams to pave the path of enriched and quality education for future generations to shape society a better one.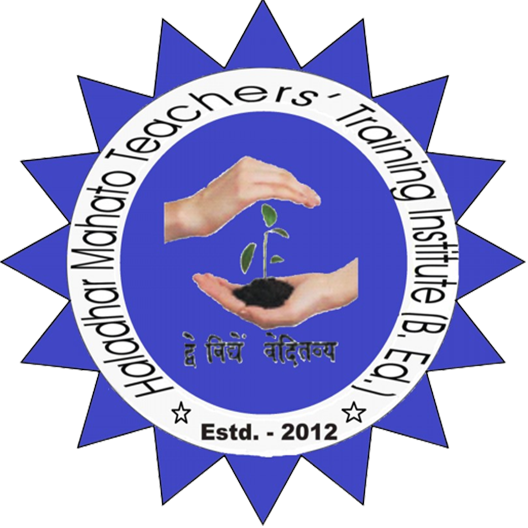 Founder Secretary Desk
The education system has gone through a drastic change to offer quality education to every student. It is our earnest urge to educate the mass and uplift society. The Indian education system is a successor of the traditional education system. from the ancient Vedic period to the present era of globalization, it has played an important role. Presently our society is changing passing through many changes. When our society is subjected to intolerance and barbarism, then we find value education is the only way to save our society. On one hand, we are conducting lunar expeditions like Chandrayan-II but on the other hand, after 70 years of independence, our literacy rate is limited to 70.04% only. Hence the improvement of the overall education system is required. So, I wish that the young generation i.e. the backbone of our nation becomes educated with the help of teachers.